For three generations, the Majestic Air Conditioning family has provided customers with top-notch, professional HVAC services.  Our focus on customer service as our highest priority is reflected in the products we choose to sell and install.  Contact us today for a no-obligation, no-hassle consultation if ductless systems are right for you.
We work very hard every day to ensure that our customers are well taken care of.  Our fanatical attention to great customer service and 100% satisfaction is shown in our online reviews and awards from consumer websites.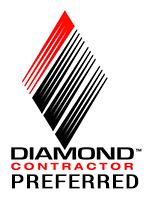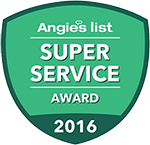 Majestic AC has over three generations of experience in the HVAC industry.  We have developed a thriving business in new home HVAC installations as well as repairing, maintaining and replacing existing home air conditioners.  We continue the legacy of offering superior customer service and products.
Dependable Products
Majestic AC is very selective in choosing the products we sell to our customers. They must meet our standards of reliability,
durability and value.
Expert Services
We hire and retain only the best qualified specialists in our industry. We understand that a company is only as good as the employees that provide its services.
Competitive Pricing
We constantly look at our business model to ensure that we are competitive in our market. Although we are not always the cheapest,
you can see the value in hiring a company that guarantees its work.
By far one of the most most frequent complaints we get from customers about other HVAC companies is their lack of communication and attentiveness.  Our customer-focused business model will ensure that we will always respond to your questions and keep you in-the-loop in all our progress.
Consultations
From the first time you contact us, you will see that we are a different kind of AC company.  We will always be upfront and honest about the work you may need and expectations of service.
Respectful Technicians
Our technicians will always be aware that you are still living in the home.  They will do there best to stay as unobtrusive as possible and clean up after they are done.
Service After the Sale
We will make sure that you are comfortable with all repair or replacement work completed as well as follow-up later to make sure that all the work met with your expectations.
Quality You Can Trust, Comfort You Can Feel
We want to be your home comfort company. Majestic AC will ensure that you are satisfied throughout the whole process. Contact us today to see how a ductless air conditioning system can fit your needs.